Our company is dedicated to providing you with informative facts about your new home. We feel pride and satisfaction knowing this is a valuable and appreciated service that protects the financial interests of our customers. Mr. Inside Out thoroughly inspects all major components of the subject property to expose unknown defects and advise you of future maintenance about your home once the purchase is complete. Mr. Inside Out will provide you with the type of report you require to make an informed decision the same day – No Waiting!
Our home inspectors receive on-going education so we may provide our clients with the highest quality of service.
Mr. Inside Out is being recognized and referred by real estate agents and consumers everywhere. Lawyers and mortgage lenders alike are giving our name. They understand the importance of a home inspection and are pleased with the fact that we provide buyers with our reports the same day.
We specialize in residential inspections and have performed thousands of inspections on homes built from the year 1760 - present new construction. We specialize in a full range of services to cover all aspects of your home inspection. Detailed reports are given on the site of each inspection.

Other Inspection Components:
Environmental Services:

Electrical Panel
Private Wells
Septic/Cesspools
Pest Inspections
Commercial Inspections

Air Quality
Radon
Asbestos
Water
Lead Paint

In New York we serve the following counties:
Albany , Columbia , Dutchess, Greene, Orange, Putnam
Rockland , Sullivan, Ulster and Westchester.
We also service all of the Five Boroughs (not just Bronx and Queens)
In CT we serve: Fairfield, Litchfield, Hartford and New Haven Counties (not the entire state)
Please contact our central office at 1-800-396-0191 or email to MRINSIDEOUT124@AOL.COM
NY License # 16000009898
ASHI # 248028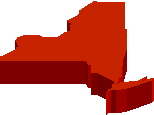 To schdule a home inspection in New York's Rockland and Westchester Counties...
Please call 1-800-396-0191 or email to MRINSIDEOUT124@AOL.COM - Ask for Paul Coombes
NY License # 16000009898
ASHI # 248028

In New Jersey we serve the following counties:
Bergen , Essex, Morris, Passaic and Sussex
NJ License # 24GI00190400

Please contact our central office at 1-800-396-0191 or email to MRINSIDEOUT124@AOL.COM

In Connecticut we serve the following counties:
Fairfield, Hartford, Litchfield and New Haven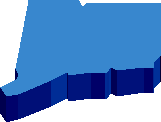 To schedule a home inspection in Connecticut…
Please call 1-866-791-9660