LICENSED INSPECTORS
IN NY, CT, and NJ
There are many reasons why having a home inspection is an excellent decision. Buying a new home may be one of the biggest investments you will ever make. Although the process is very exciting, it may however, quickly become overwhelming. While the home you have selected may appear to be just what you're looking for, how can you be sure there aren't potentially serious unknown defects which can make your investment a costly one in your future? For buyers, having their new home professionally inspected by our company as early as possible in the buying process is becoming more of the norm. We perform inspections seven (7) days a week. Real Estate agents, mortgage lenders and even lawyers are suggesting home inspections to assure a more knowledgeable, smoother transaction. Also having an inspection may save you money on items that you may be able to have the seller or builder correct.
Why you should get an Inspection...
In today's market whether you are buying or selling a home, you should consider obtaining a professional home inspection report.
A home inspector will look at the systems and components that make up the building such as:
Structural elements, foundation, framing, etc.
Plumbing systems.
Roofing.
Electrical systems.
Cosmetic condition, paint, siding, etc.
If you are buying a home, you need to know exactly what you are investing in. A home inspection, performed by a professional home inspector, will reveal any defects or problems with the home so that the issues may be addressed before the deal is closed. Hire your own inspector and pay close attention to the inspection report.
If you are selling a home, knowing about such potential issues before your house goes on the market would be to your advantage. Almost all contracts include the condition that the contract is contingent upon completion of a satisfactory inspection report. Most buyers are going to insist that the inspection be by a professional home inspection company, usually hired by the perspective buyer. If a problem is uncovered by the buyer's inspection, this may cause delays in closing, and usually you will have to pay for repairs at the last minute, or take a lower price on your home.
It's better to pay for your own inspection before putting your home on the market. Find out all you can and allow yourself time to correct the issues in advance.
---
At Mr. Inside Out our home inspectors have the following qualifications:
Licensed Home Inspectors in Connecticut, New York, and New Jersey.
We are a Consultant to and Liaison for: Government Agencies, Attorneys, Insurance Carriers and Medical Providers.
Mr. Inside Out provides expert home inspections, consultations and laboratory testing services for mold and other indoor environmental related concerns.


Passed the National Home Inspector Exam
Certified Radon Measurement Specialist
Licensed Termite Inspector
Mesothelioma & Asbestos Awareness Center

AEROTECH P & K Radon Newsletter
The Asbestos & Mesothelioma Center
Protect Your Family From Lead In Your Home

In
New York

we serve the following counties:

For additional cities serviced hover over county name.
Albany
Berne/Knox
Cohoes
Colonie
Coeymans
Altamont
Delmar
Guilderland
Latham
Loudonville
New Scotland
Rensselaerville
Voorheesville
Watervliet
Westerlo

Ancram
Claverack
Clermont
Copake
Gallatin
Livingston
Greenport
Taghkanic
Hillsdale
Stockport
Ghent
Stuyvesant
Chatham
Kinderhook

Beacon
Clinton Corners
Dover Plains
East Fishkill
Fishkill
Hopewell Junction
Hyde Park
Lagrangeville
Milan
Millbrook
Pawling
Pleasent Valley
Poughkeepsie
Pughquag
Red Hook
Rhinebeck
Salt Point
Wappingers Falls

Catskill
Hunter
Cairo
Athens
Coxsackie
Greenville
Durham
Windham
Ashland
Prattsville
Jewett
Lexington

Central Valley
Chester
Florida
Goshen
Greenwood Lake
Highland Falls
Highland Mills
Middletown
Monroe
Montgomery
New Windsor
Newburgh
Pine bush
Tuxedo
Walden
Warwick
Washingtonville

Brewster
Carmel
Gold Spring
Garrison
Kent
Lake Peekskill
Mahopac
Patterson
Philipstown
Putnam Lake
Putnam Valley
Southeast

Airmont
Bardonia
Blauvelt
Chestnut Ridge
Garnerville
Haverstraw
Monsey
Nanuet
New City
New Hempstead
Nyack
Orangeburg
Palisades
Pearl River
Pomona
Sloatsburg
Spring Valley
Suffern
Tappan
Tomkins Cove

Bethel
Bloomingburg
Callicoon
Cochecton
Eldred
Fallsburg
Glen Spey
Jeffersonville
Liberty
Livingston
Mongaup
Monticello
Neversink
Rock Hill
Roscoe
Woodbourne
Wurtsboro

Marlboro
Plattekill
Lloyd
Gardiner
New Paltz
Rosendale
Esopus
Kingston
Saugerties
Hurley
Shawangunk
Woodstock
Ellenville
Wallkill

Cortland
Peekskill
Yorktown
Somers
North Salem
Lewisboro
Pound Ridge
Bedford
New Castle
Ossining
Mount Pleasent
Greenburgh
Scarsdale
White Plains
Tarrytown
Mount Kisco

The Bronx

Brooklyn

Long Island

Manhattan

Queens

Staten Island
Please contact our central office at 1-800-396-0191 or email to MRINSIDEOUT124@AOL.COM
NY License # 16000009898
ASHI # 248028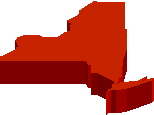 To schdule a home inspection in New York's Rockland, and Westchester Counties...
Please call 1-800-396-0191 or email to MRINSIDEOUT124@AOL.COM - Ask for Paul Coombes
NY License # 16000009898
ASHI # 248028

In
Connecticut

we serve the following counties:

For additional cities serviced hover over county name.
Bethel
Bridgeport
Danbury
Darien
Fairfield
Greenwich
Monroe
New Canaan
Newtown
Norwalk
Ridgefield
Shelton
Stamford
Stratford
Trumbull
Westport

Bloomfield
Simsbury
Farmington
South Windsor
Wethersfield
Windsor
Newington
Glastonbury
Southington
Enfield
East Hartford
Manchester
Bristol
West Hartford
New Britain
Hartford

Barkhamsted
Bethlehem
Harwinton
Litchfield
New Hartford
New Milford
North Canaan
Plymouth
Salisbury
Thomaston
Torrington
Washtington
Watertown
Winchester
Woodbury

Ansonia
Branford
Cheshire
East Haven
Guilford
Madison
Meriden
Milford
Naugatuck
New Haven
Seymour
Southbury
Wallingford
Waterbury
West Haven
Wolcott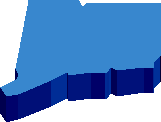 To schedule a home inspection in Connecticut…
Please call 1-866-791-9660 or email to - Ask for Paul Coombes
CT License # HOI.0000588
ASHI # 248028
NY License # 16000009898

In
New Jersey

we serve the following counties:

For additional cities serviced hover over county name.
Cherry Hill
Cliffside Park
Demarest
Englewood
Fair Lawn
Franklin Lakes
Hackensack
Fort Lee
Moonachie
Paramus
Ridgewood
Rutherford
Saddle River
Teaneck
Woodcliff Lake

Bloomfield
Caldwell
Cedar Grove
East Orange
Glen Ridge
Livingston
Maplewood
Millburn
Montclair
Newark
Nutley
Orange
Short Hills
Upper Montclair
West Orange

Bayonne
East Newark
Guttenberg
Harrison
Hoboken
Jersey City
Kearny
Secaucus
Union City
West New York

Chester
Denville
Florham Park
Franklin
Glenfield
Lincoln Park
Madison
Mendham
Mill Brook
Mount Hope
Pine Brook
Ridgedale Park
Rockaway
Shore Hills
Whipany

Clinton
Echo Lake
Haledon
Haskell
Hewitt
Little Falls
North Haledon
Passaic
Paterson
Pompton Lakes
Pompton
Ringwood
Upper Greenwood
Wayne
West Milford

Andover
Clearwater
Edison
Glenwood
Hamburg
Hopatcong Hills
Lockwood
Middleville
Mount Salem
Myrtle Grove
Sparta
Stillwater
Stockholm
Wantage
Wawayanda

Alpha
Belvidere
Hackettstown
Phillipsburg
Washington
NJ License # 24GI00190400

Please contact our central office at 1-800-396-0191 or email to MRINSIDEOUT124@AOL.COM
Web Design by Active Web Group